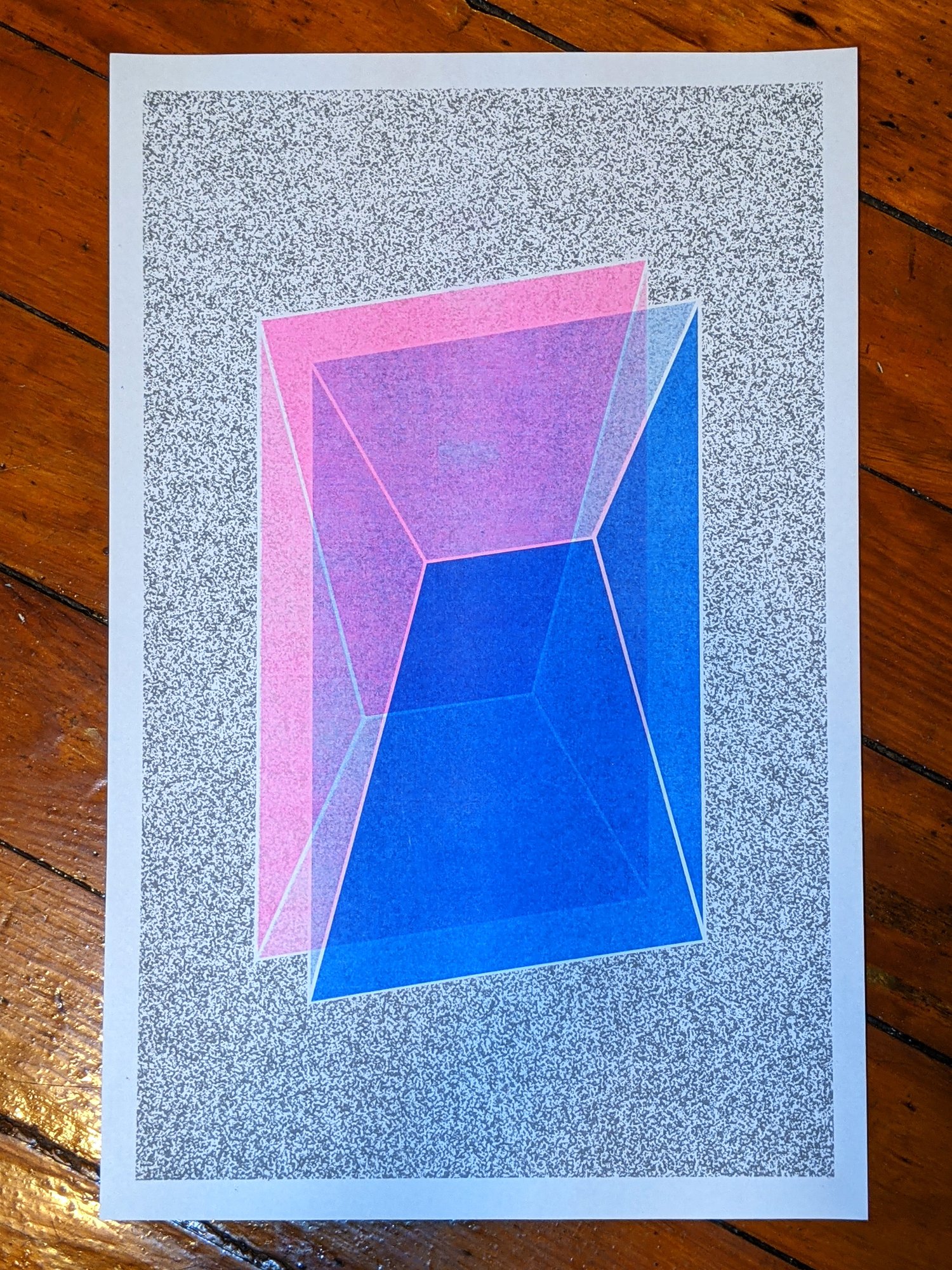 Vis-a-Vis Risograph Print
The interaction of two objects, alike in many ways but unique and individual, encountering each other in space.
A three-color, 11x17 inch risograph print on white copy paper. Limited edition of 20, individually signed by the artist.
Due to the nature of the risograph technique, every print is unique and may retain artifacts from the printing process.
$5 shipping in USA, $10 elsewhere. Ships rolled in a tube.