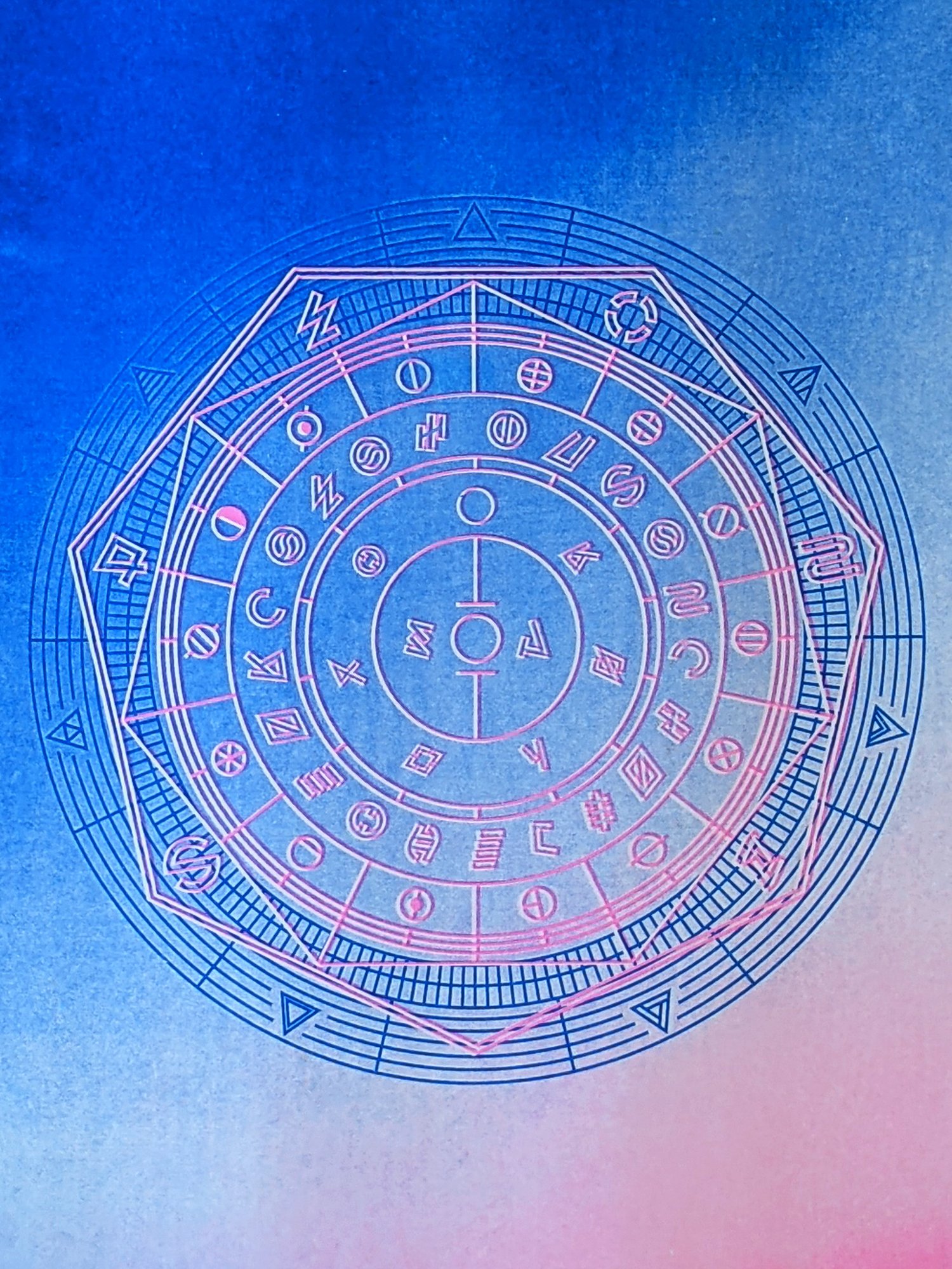 An Invocation for Confronting Enemies of the Self Riso Print
A spell made visual, based on my 2019 projection installation "An Invocation for Confronting Enemies of the Self." Though the symbols and designs themselves are without discrete semantic meaning, within this space they become an invocation particular to my own experience: it is a request for power to confront my own internal fears and anxieties, a personal malady that has nevertheless been shared by innumerable others, and exists here as a sharing of energy to confront and heal from those enemies of the self.
A two-color, 11x17 inch risograph print on white copy paper. Limited edition of 20, individually signed by the artist.
Due to the nature of the risograph technique, every print is unique and may retain artifacts from the printing process.
$5 shipping in USA, $10 elsewhere. Ships rolled in a tube.